Back to top
(Kindergarten)
Mackay Christian College Early Learning Centre is a place where each child in our care can develop a love of learning.
We aim to create a nourishing Centre that is rich in culture and where the curriculum is enhanced with a variety of information.

We work together with parents to provide the more formal part of a child's education. Our purpose is to help every child to 'become all they can to be.'
We believe that children are capable young people who have been learning since birth and are able to take part purposefully in, and contribute to, their learning.
They are capable of knowing truth about themselves and their world and they enjoy engaging in life and learning.
We understand that they are complex individuals who are subjected to many influences and in need of guidance and support.
MCC Early Learning Centre is a Registered Child Care Provider with an Approved Kindergarten Program. We are licensed as a Kindergarten and Extended Hours Kindergarten. As such, we operate two separate programs; Early Learning Extended Hours Kindy and Early Learning Part time Kindy.
The Kindergarten learning program for both options prepares children for Prep the following year and runs from 8:20am to 2:50pm during the school term.
The Long Day Care Kindy is open 7:30am to 5:30pm including school holidays. If you enrol your child into our MCC Early Learning Centre Extended Hours Kindy program you may apply to receive a Centrelink Child Care Subsidy (CCS) via your myGov account.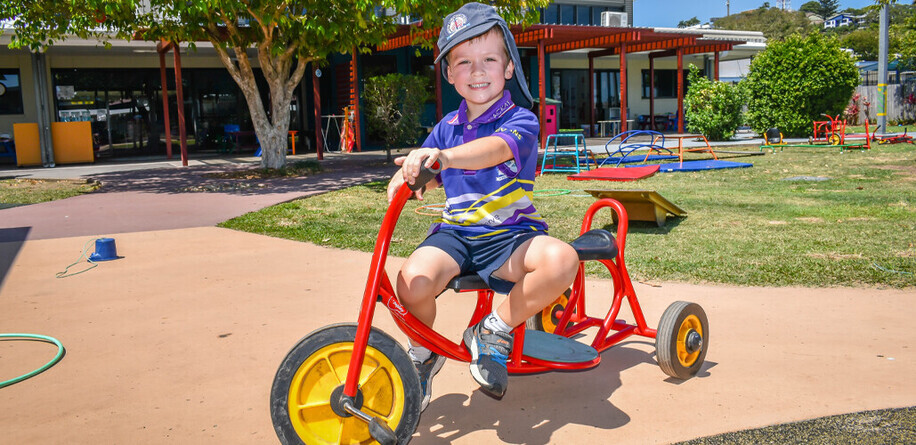 The Early Learning Centre is a purpose built facility which includes:
Three large classroom spaces
Shaded play equipment
Undercover areas
Vegetable gardens
Kitchen
Multipurpose store rooms
Our Goals are:
To support each child in their discovery of the Person of Jesus Christ, God's Son
To inspire each child's love of learning through supporting their social awareness, cultural ethnicity/background, emotional maturity, communication skills, critical learning, physical development and spiritual growth
To present a physical environment that is aesthetically pleasing, safe and stimulating
To encourage good health, nutrition and hygiene practices for children, staff and families
To encourage our staff to grow in their professional journey as positive role models and facilitators through seeking and implementing up-to-date research and theories
For all children to be inspired, develop curiosity and investigate the world through play
To encourage all children to be the best they can be and celebrate achievement by others and in themselves
To allow individuals to plan their learning and develop at their own natural pace
To create trusting, collaborative partnerships between children, staff and families
To provide a program, including routines that maximises each child's learning
Our Curriculum
Our Early Learning Centre Programming Model was born out of the Emergent Curriculum Model and incorporates its fundamental principles. Therefore the curriculum is constantly evolving and aimed at engaging children in activities that are relevant to their experiences. It has been carefully developed to align with the Queensland Kindergarten Guidelines and so encompasses a skillful balance of spontaneous and intentional learning opportunities.

This framework recognises children as competent individuals and gives credit for the things they can do while supporting them in areas where they are still developing. The curriculum nurtures the child through an investigative approach using their areas. It is well resourced, giving children access and freedom to a variety of materials and investigative tools.
Nourishing Education
We aim to create a nourishing Centre that is rich in culture and where the curriculum is enhanced with a variety of information. Everyone is part of the teaching and learning process and acts as coach, aiding children to investigate and not settle for the first answer. We believe this enables children to learn and grow to the best of their potential.
Firm Foundations
At Mackay Christian College Early Learning Centre, we believe we are beginning their journey in faith and education. Our hope is that with confidence the children will continue their schooling, healthy in mind, body and spirit; secure that their ideas and thinking are valued. Such a strong foundation provides our children the opportunity for the growth of a love for learning which will assist them in their life-long education.
Safe Environment
The Early Learning Centre is a happy, relaxed environment where learning experiences contribute to each child's understanding of themselves, others and the created world. Godly attitudes and values will be encouraged.