Back to top
What do you do when the school day is finished but your working day hasn't?
Join us for some Serious FUN!
ACTIVITIES | CRAFT | GAMES | COOKING | SPORTS
PAINTING | WET & MESSY | EXCURSIONS | SPECIAL GUESTS
MCC Outside School Hours Care
Mackay Christian College runs an Outside School Hours Care Program (OSHCare) dedicated to high quality children's care.
We offer Before School Care, After School Care & Vacation Care at our MCC OSHCare Centre.
OSHCare is a place where each child can grow in confidence and self-esteem as unique individuals, and develop a love of learning through play and socialization.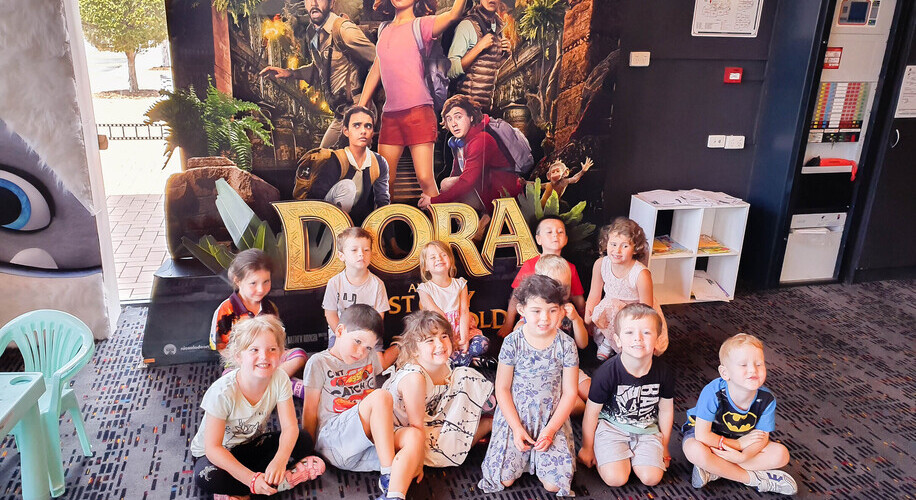 Before School Care runs from 6.00am – 8.00am, Monday to Friday. A nutritious breakfast and range of fun activities are provided. Prep aged children are signed into their classes, Year 1-6 aged children walk to their classrooms, and children in Year 7 – 10 are transported to King's Park Campus (a Transport Permission Form needs to be signed by parents).
Before School Care is charged at $20 per session. This charge includes a nutritious and healthy breakfast consisting of cereals and toast. Special items may also be available such as muffins, yoghurt & fruit. A weekly Breakfast Menu will be displayed.
After School Care runs from 3.00pm – 6.00pm, Monday to Friday for all year levels. Children in Prep are signed out of their classes, Year 1-6 meet staff at specified meeting areas and Year 7-12 are transported from King's Park Campus (a Transport Permission Form needs to be signed). A nutritious afternoon tea and a range of fun activities will be provided.
After School Care is charged at $25 per session. This charge includes an exciting and nutritious afternoon tea which meets the requirements of our Nutrition Policy. Fresh fruit will be available every day and a weekly Afternoon Menu will be displayed.
Vacation Care runs from 6.30am – 5.30pm, for Prep to Year 10, Monday to Friday. Our exciting and detailed program crammed full of activities, craft, excursions, competitions, and more will be available a month prior to each Term Break.
Vacation Care is charged at $55 per day. This charge does not include food which must be provided by the parent. Sufficient nutritious healthy foods should be supplied for each child to cater for their needs for Morning Tea, Lunch & Afternoon Tea. Please note: Excursion & Incursion Days during Vacation Care attract an extra $10 per day.

Fees & Finances
Attendance and charges apply to all children booked in on scheduled scheduled Before School, After School or Vacation Care days because charges do not just apply to Excursion days that are booked in. Daily Fees may be lower than stated depending on your CCS eligibility and return.
PLEASE NOTE: Your child's OSHCare account is not connected to your child's School Fee account therefore these 2 accounts will be invoiced and credited separately. Payments must be made separately or clear allocation must be defined when paying OSHCare fees.
Excursions & Incursions
Excursions & Incursions usually only occur during Vacation Care Days. An extra cost of $10 per day is charged to cover bus hire and activity costs. This fee applies to all children attending even if they choose not to participate.
Late Pick Up Fees
If there is an emergency and you are unable to collect your child on time, please contact the Coordinator on 0432 669 974. If your child is not collected by the end of the session times a late fee is charged at the rate of $1.00 per minute for payment of overtime for the two staff members (as per regulations). If your child is not collected within 30 minutes of the closing time and emergency contacts cannot be reached, the Coordinator will contact the Police to collect your child.
Late Invoice Payments
Invoices are sent to families fortnightly and must be paid by the next invoice. If families continually neglect to pay on time late fees may apply. Please contact the Mackay Christian College Accounts Department if any issues arise that may affect your ability to pay your fees.
If fees remain outstanding then you will be contacted by the Accounts Department and if the issue continues, your child's attendance may be suspended and legal action may be taken.
Families are welcome to set up direct fee deposits. At any stage in the month you can request a statement of your account.